Sunday School Overview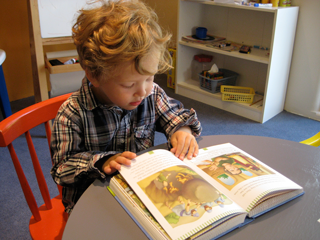 It's about building a strong spiritual foundation…
Sunday School is an exciting time for teens and children, who thrive as they nurture their natural love for God.
Children learn about the life, teachings, and works of Christ Jesus and how it fits into their everyday experience and the things they love to do.
Christian Science Sunday School teaches a solid understanding of God and the power of divine Love.
Discovering the relevance of the spiritual lessons in the Bible provides the foundation for a lifetime.
The greatest rewards are realized as students learn to apply the truths of the Bible in prayer — with amazing results!
Classes are designed to meet the needs of each individual student.
Sunday School is open to all under the age of 20, including teens, kids in elementary school, and even the littlest ones.
Classes start at 10:00 a.m. on Sunday – no advanced notice needed. Feel free to join us on any Sunday!
What are they taught?
From the Manual of the Mother Church by Mary Baker Eddy:
Children are taught the Scriptures according to their understanding and ability.
First lessons include…
The Ten Commandments (Exodus 20:3-17)
The Lord's Prayer (Matthew 6:9-13) and its Spiritual Interpretation (Mary Baker Eddy, Science and Health, p. 16-17)
The Sermon on the Mount (Matthew 5:3-12)
Next lessons consist of…
Questions and answers adapted to meet the needs of young people
May be found in the Bible Lesson-Sermon read in church on Sunday
Children are taught absolute Christian Science from Science and Health with Key to the Scriptures by Mary Baker Eddy.