Home
Thousands of Testimonies of Healing…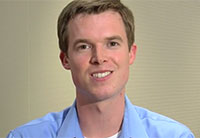 For more than 130 years, over 80,000 healings through Christian Science have been verified and published by The Christian Science Journal, Christian Science Sentinel, and The Herald of Christian Science. One way to learn about healing is to watch this "Lives Lived" video series about people today who are living fearlessly, healthfully, and abundantly through the study and practice of Christian Science healing. Another way is to attend our Wednesday testimony meeting. There are also examples on this site of how people are praying about personal and global issues.
Feel free to call a Christian Science practitioner or a Christian Science nurse with simple questions or requests for help.
Published testimonies in Christian Science publications illustrate the life-changing power of the ideas contained in Science and Health with Key to the Scriptures by Mary Baker Eddy. These include emotional, physical, and mental healings.